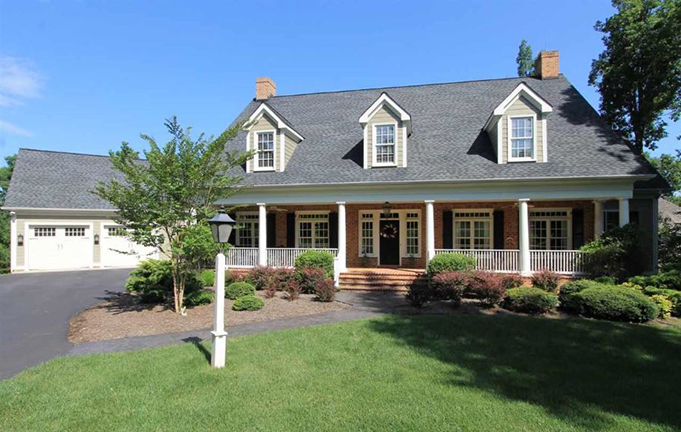 This is the 2016 Mid-Year sales report for the community of Glenmore in Keswick, Virginia.
The first thing we look at is how are homes sales doing in 2016 compared to last year – 2015. And what we see is a really good number – 21 homes sold so far in the first half of the year in Glenmore versus 16 homes sold through the equivalent time in 2015. A slightly more than 30% increase in homes sales. So that's the first thing we look at – that's really good news.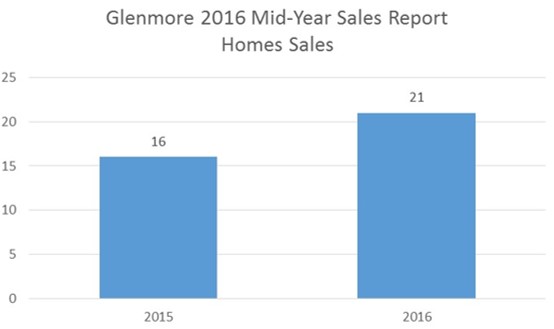 The second thing we look at is average sales price – what's going on there? What we see is just a modest increase in average sales prices so the average sales price in 2016 is $721,116 – a little bit higher than the 2015 number.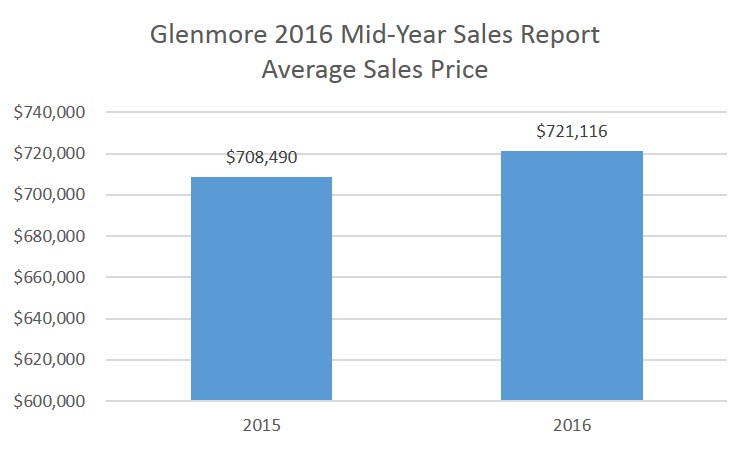 The third data we look at is price per square foot and it is virtually identical – a very minor decline but the number that homes are trading at in Glenmore in the first half of the year is right at $175 a square foot so that's good. Sales up, average price up, price per square foot holding.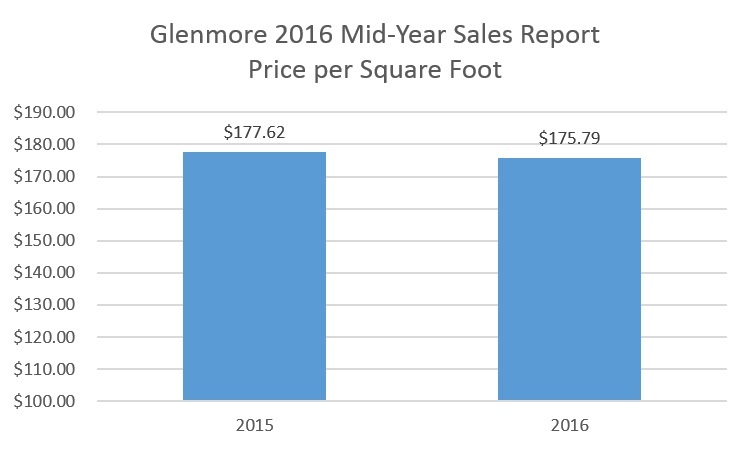 Now the last data we look at is inventory and at first blush the number is too high. When you pull up an MLS – there are 52 homes for sale with an average sale price of $762,000. Digging deeper into the data reveals a different story – 15 of the 52 homes for sale are proposed new construction. This leads to an actual count of 37 homes for sale which is a good number for Glenmore. It represents a little bit better than 10 months' supply of inventory which is a little higher than we'd like to see but it's not unusual in Glenmore considering the range of prices this community offers.
Going forward we expect to have a really good market continuing through the summer. We're seeing that interest rates have dropped so they're incredibly low – hovering around 3%-3.25%. Stock market has recovered to some all-time highs, people are feeling a little bit better so I think we will see at least a holding of the sales pace if not an increase as we go into the fall market and the fall market will run all the way up to Thanksgiving Day.
Good news for Glenmore – sales up, inventory is manageable and we look for a really good rest of the year.
Jeff Gaffney
CEO
Better Homes and Gardens Real Estate III
JeffGaffney.com
434-981-1882
JeffGaffney@RealEstateIII.com